Visual Studio 2019 Professional
Product in stock
Instant Delivery
• Receive your activation key instantly by Email
• Brand New And 100% Genuine Retail Product Key
• Lifetime technical support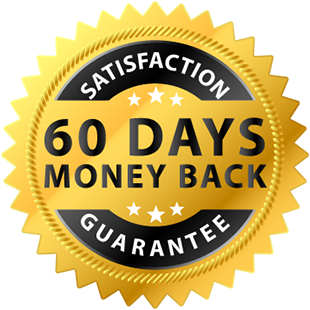 Lifetime License Activation For 1 PC
60-day money-back guarantee. 100% Satisfied Or Your Money Back
Fast Delivery! 10 Seconds Only
Safe online Activation
24/7/365 Customer Support

Delivery in a few minutes
What is Visual Studio 2019 Professional?
Visual Studio Professional is programming software developed based on an integrated environment (IDE) developed and provided by Microsoft. This is considered "The world's most widely used code editor" with the main programming languages C++ and C#.
Buy cheap MS Visual Studio Professional license key
The main function is to build and develop computer programs for the Windows operating system, as well as websites, applications and services on the web. Currently, Visual Studio Professional has been updated with many different versions, allowing users to easily choose the version that suits their needs.
Why should you use the copyrighted Visual Studio Pro Key?
Nowadays, you can easily own a copyright license for your Visual Studio software. And the most common is to buy a copyrighted Visual Studio Key. You can buy directly from the Microsoft store, but the cost you have to pay is quite high. The solution for you is to find reputable establishments and addresses that sell copyright keys.
When using activated software, you will receive the necessary benefits to update the code everything like access to core Microsoft software for development and testing, Azure dev / personal testing credits monthly, collaboration tools, training courses, professional support, etc.
Features of Visual Studio 2019 Professional
Visual Studio Professional version will often be used heavily by business users.
In the IDE environment, Visual Studio Professional supports the integration of useful features including CodeLens such as: Peek definition support, data refactoring, resource viewer, visualization solutions using graph, just one click to web deployment.
This version of Visual Studio Professional also supports advanced troubleshooting and diagnostics.
However, this version only allows unit testing support for users so they can test their code.
Visual Studio Professional also provides features to support users with cross-platform development. At the same time, it allows you to combine with other developers such as: Powerpoint Storyboarding, Team Explorer,…
Configure the computer to install Visual Studio Professional
Processor: 1.8 GHz or faster, quad core or better recommended.
RAM capacity: 2 GB; 8 GB recommended (minimum 2.5 GB if running on a virtual machine).
Hard drive capacity: from 1 GB to 40 GB.
Resolution: minimum 1280 x 720, recommended 1366 x 768 or higher.
Compatible architecture: 32 Bit and 64 Bit.
Operating system: Microsoft Windows 7,8,8.1,10, Windows Server 2012 R2, Windows Server 2016 and Windows Server 2019.