Windows 10 Professional Retail Key
Product in stock
Instant Delivery
Purchase Windows 10 Pro for the lowest price! Save $94 On Microsoft Windows 10 Pro Product Key
After successful Order of your Windows 10 Professional you will instantly receive:
• Access to your Windows 10 Pro 32/64 bit License Key
• Receive your activation key instantly by Email
• Brand New And 100% Genuine Retail Product Key
• Lifetime technical support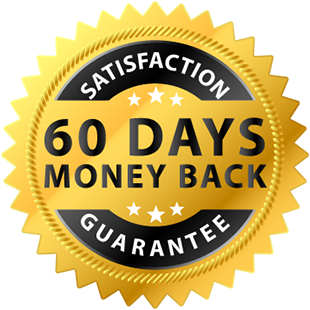 Lifetime License Activation For 1 PC
Upgrade from Windows 10 to Windows 11 for Free
60-day money-back guarantee. 100% Satisfied Or Your Money Back
Genuine Windows Software
Fast Delivery! 10 Seconds Only
Safe online Activation
24/7/365 Customer Support

Delivery in a few minutes
This product is a brand new, genuine License Key / Serial for Microsoft Windows 10 Professional.  We also offer a full legal download of the software via Microsoft, as detailed below.
HOW IT WORKS
1. First, purchase a genuine Windows 10 Professional License Key from our website.
2. Immediately after your payment, you will be automatically sent a digital License Key / Serial.  You can view your unique Windows 10  License Key on the Software code page.
3. Download the Windows 10 installer from the official Microsoft website, by clicking HERE.
4. Follow the instructions on the Microsoft website to download and install Windows 10
5. Once installed, enter the unique activation code that you purchased from us.
6. The License Key will authenticate with Microsoft automatically, and the activation is complete!  You now own a genuine copy of Windows 10.
WHAT IS THIS PRODUCT?
This is an unused, brand new License Key for Windows 10 Professional, which can be used to activate the software legitimately.
Note: If you do not own an installation DVD or USB drive, please download the respective system setup file from the official Microsoft website, HERE.
In stock now with instant delivery!
This product is multi-language and region free.  This means that the key will function worldwide.
HOW DOES THE PURCHASING PROCESS WORK?
First, simply check-out using any of our easy payment methods.  After your payment, you can then collect your code from our Software Codes Pro system.  After you collect your key on Software Codes Pro, you will be presented with your unique activation code.
WINDOWS 10 PROFESSIONAL LICENSE KEY
With Windows 10 Pro, you've got a great business partner. It has all the features of Windows 10 Home, plus important business functionality for encryption, remote log-in, creating virtual machines, and more. Get fast start-ups, a familiar yet expanded Start menu, and great new ways to get stuff done, plus innovative features like an all-new browser built for online action and Cortana, the more personal digital assistant.
Windows 10 combines the Windows you already know and adds great improvements you'll love. Technologies like InstantGo(1) let you boot up and resume quickly. And Windows 10 has more built-in security features than ever to help protect against malicious software.
Multi-task like a master with the ability to snap four things on the screen at once. Screen getting crowded? Create virtual desktops to get more space and work with just the items you want. Plus, all your notifications and key settings are collected on one easy-to-reach screen.
It's the all-new browser designed to make the web work the way you do. Write or type directly on webpages and share your mark-ups with others. You'll like the reading view that clears away distractions. There's also an improved address bar to help you find things faster.
Microsoft Windows 10 Pro. License type: Full packaged product (FPP), License quantity: 1 user(s). Minimum 32GB or larger hard disk, Minimum RAM: 1 gigabyte (GB), Minimum processor speed: 1 GHz. Language version: All languages, Default browser: Microsoft Edge, Media type: USB flash drive